Suspension
The front & rear suspension is getting a complete re-do, along with some mods; Cut coils, Adjustable parts, boxed rear Lower Control Arms, stiffening of the chassis with various aftermarket parts, and much more.
---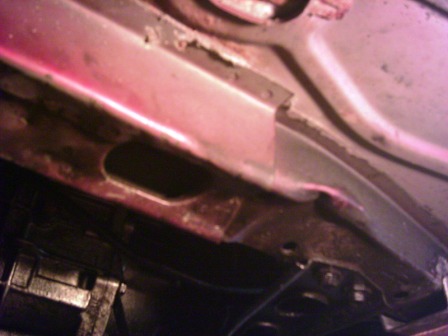 What happens when someone doesn't know how to position a lift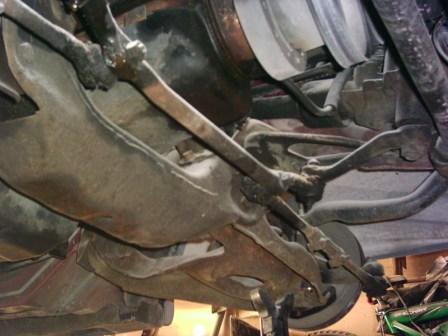 steering linkage as found.
The Alston sub frame connectors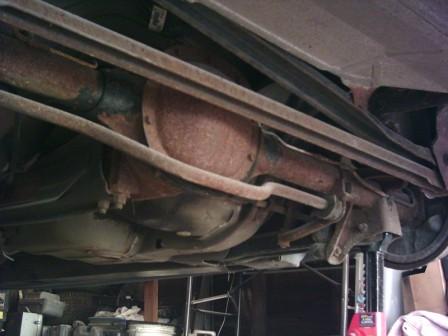 Stock rear suspension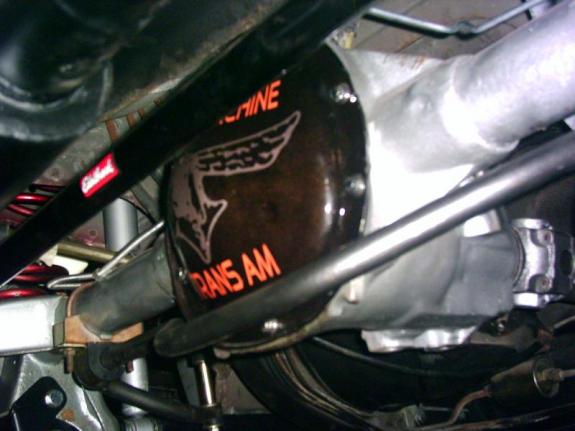 Rear done. Shown are; Edelbrock adjustable track bar, Energy suspension, bushings, cut coils.
Rear suspension notes
I spent a good deal of time & effort on both appearance and performance. After some thought and discussion, I decided that the stock rear lca's could be boxed for more strength instead of buying new tubular ones. The panhard bar on the other hand, was something I needed to buy due to the fact that I cut 5/8ths of a coil off the rear springs to lower it, which threw off the suspension geometry, thus the need. An Edelbrock adjustable bar was the ticket there. Some Energy Suspension bushings and a pair of NOS GM bump stops finished the rear suspension, Along with KYB GR-2 shocks.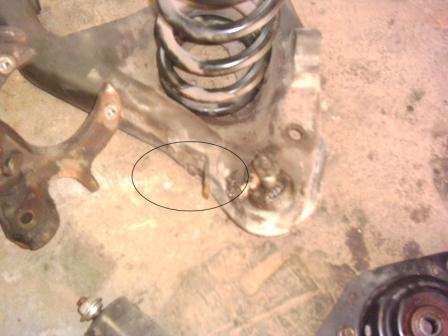 Front LCA with steering stop circled
Front Suspension notes
As with the rear springs, I cut 1-1/4 coil from the front springs. The spindles were checked, and were in good shape, so I de-rusted them, smoothed out the cast iron, and painted them. Same with the Lower Control arms (which also received some welded-in stiffening). The backing plates for the disc brakes were cleaned and painted, and the linkage was replaced with Moog parts.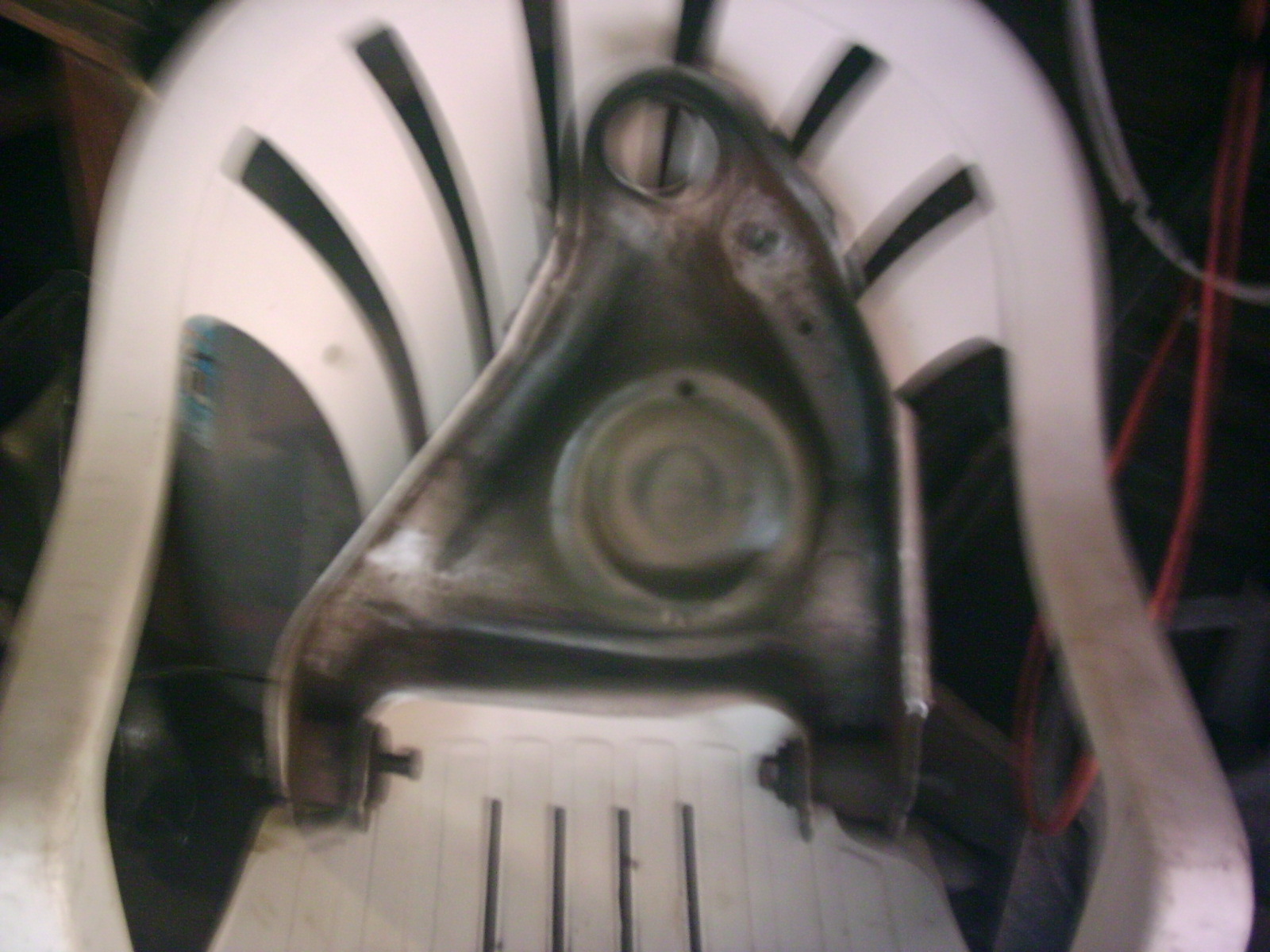 The front LCA's with the shock holes welded up (before paint)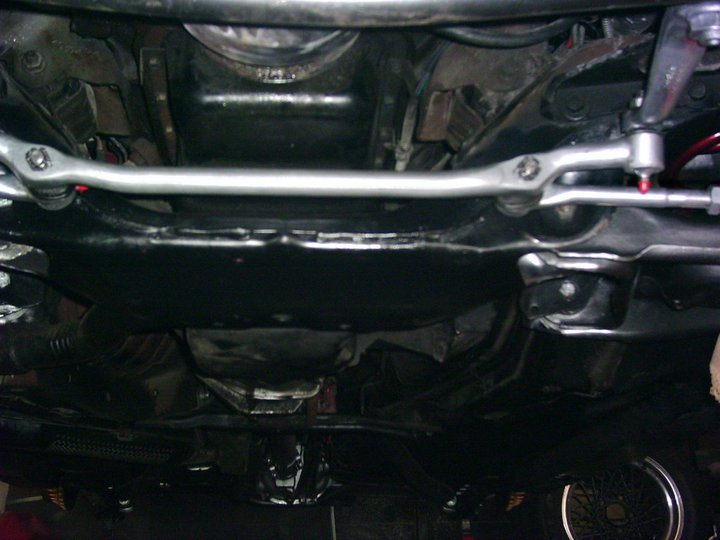 The rebuilt steering linkage-all new Moog parts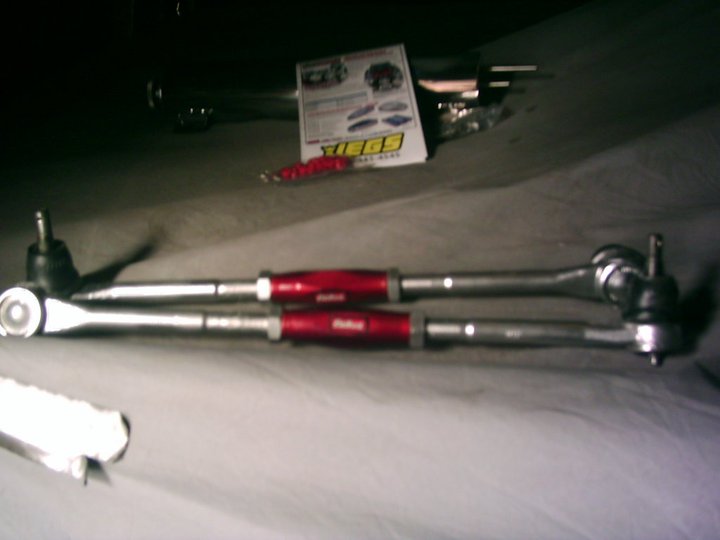 The Moog tie rod ends attached with Edelbrock Billet steel sleeves
28 Feb 2011 10:31:03