Body Mods
Some shots of the subtle mods I did on the body.
---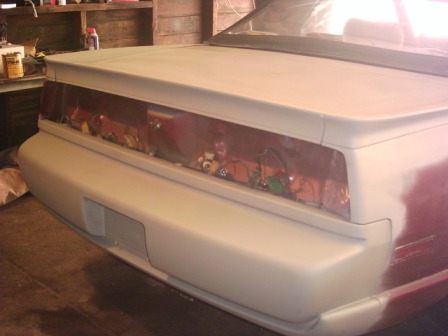 CHMSL filled in and moved to......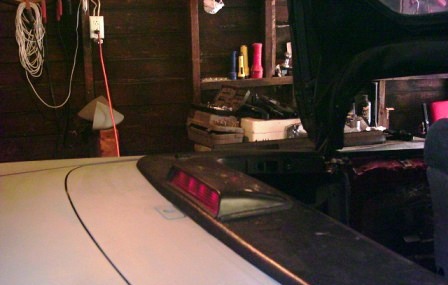 The tonneau cover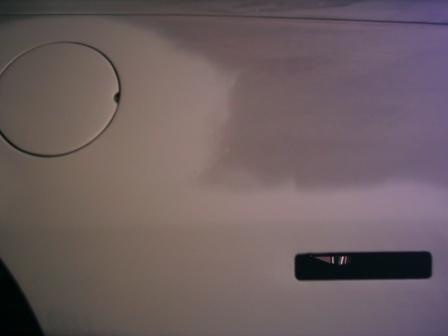 Gas door smoothed & rear marker bezel molded in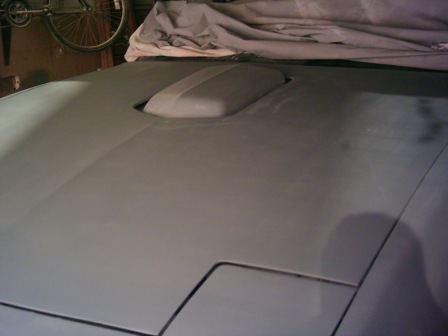 '77 Shaker installed in '84 base-model hood & diagonal creases filled in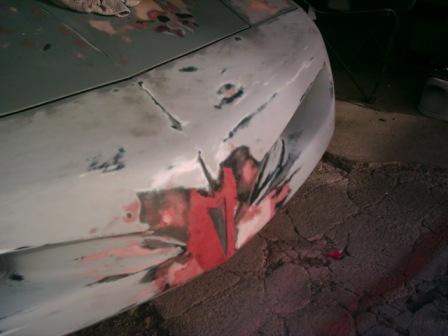 Nose modified to mount V-crest from a '08 G6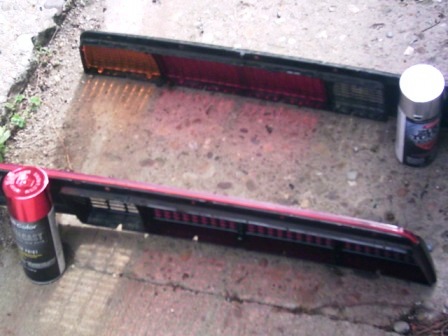 Rear lenses changed... associated wiring, too
Body Mods Notes
The type of body mods I did were inspired by Chip Foose, which is to say, make subtle changes that the average Joe might not notice. Probably the only one I didn't use was removing the side mirrors, since in the Commonwealth of PA, it's illegal, but I think the shape of the mirrors goes so well with the car, it didn't make sense to remove them. The gas cap door is something that may still change between now and when the car is finished. I had wanted to use a billet-style gas door like the kind I have on my Jeep, but have been unable (so far) to locate one I like, and fits the slightly curved contour of the rear fender. Most of the mods were fairly easy to do, and had a large impact on the way the car looks.
28 Feb 2011 09:07:07