Brakes
Since I was improving performance in other areas, the brakes needed attention as well. A rebuild with premium parts was done on the rear drums, and upgrades to the fronts with speed bleeders and Stainless steel hoses all around.
---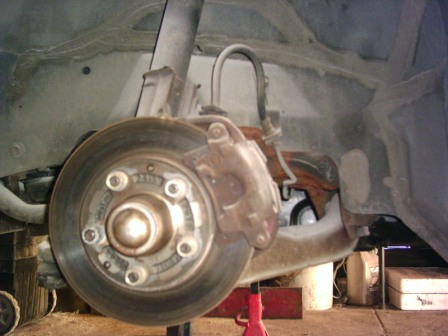 Stock parts... soon to be changed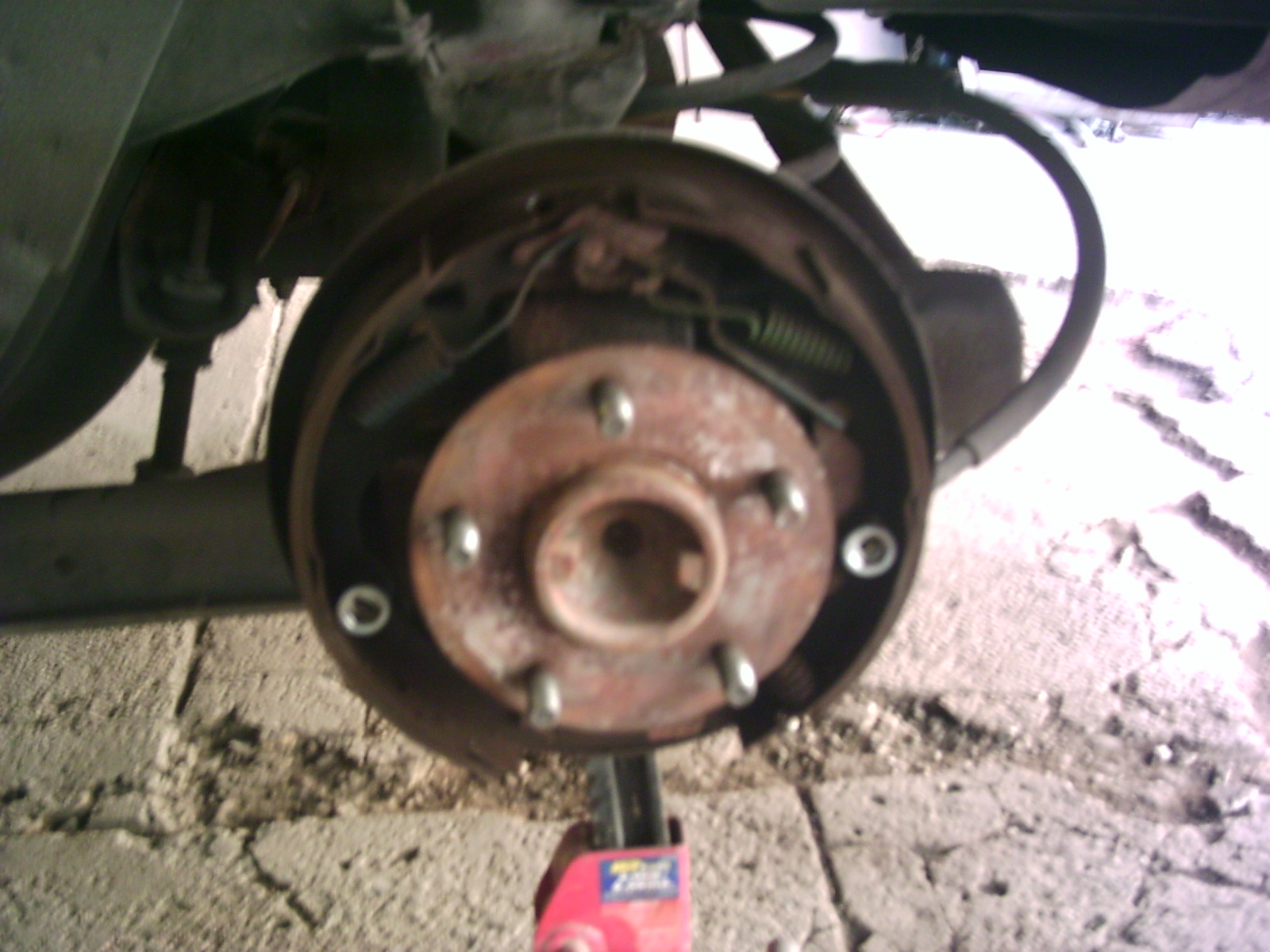 rear drums...no real changes, just optimizing with premium parts.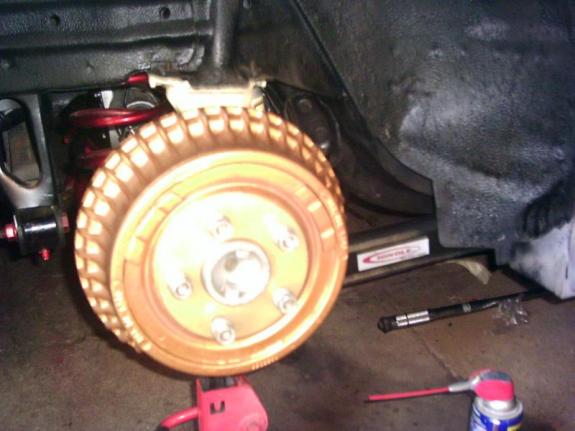 As finished.....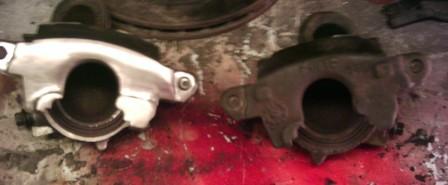 Calipers...left first step, right as pulled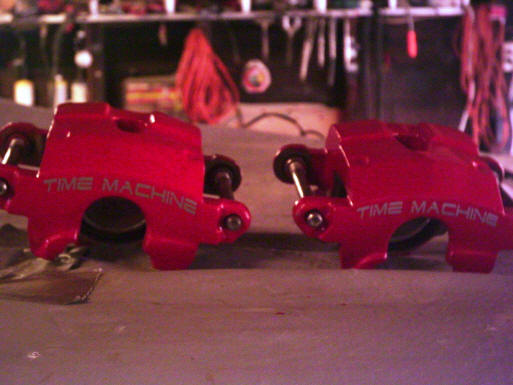 Calipers done. Decals by Vinz Decals in West Palm Beach, Fla.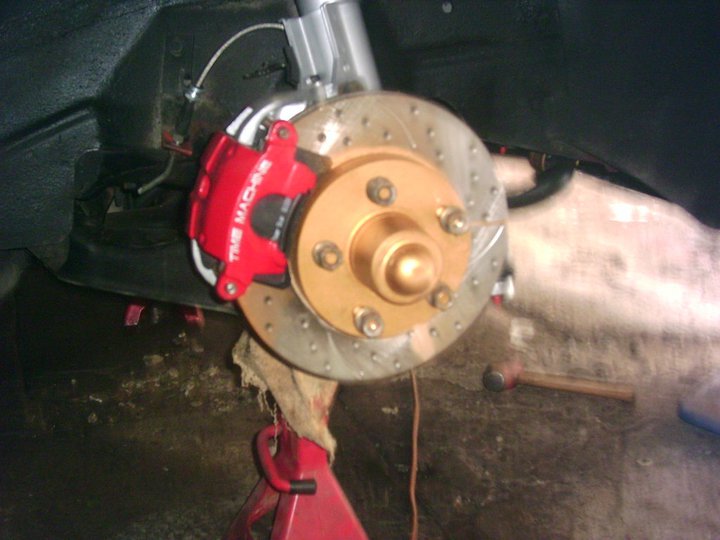 The completed front brakes. Powerstop rotors & pads, Techna-fit SS lines.
Brake system notes
Obviously, when one increases the performance of a car, one has to do the same with the braking system. Now, the stock Disc/drum setup worked well enough, but I figured that an upgrade of various parts would get the needed results. The rear brakes were basically rebuilt using premium parts all around, and I also replaced the hard lines with new from Classic Industries, and Stainless Steel hoses from Techna-Fit. Should give me a bit more stopping power. The Front is still in progress, but plans include; Slotted/drilled rotors, Hi performance pads, Stainless lines, and I also did a rebuild of the stock calipers, and cleaned & smoothed them to be refinished with Dupli-Color brake paint.
More to come.....
28 Feb 2011 09:44:35